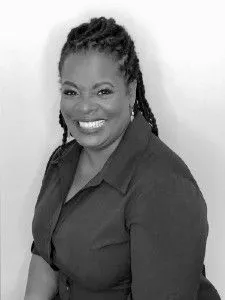 I am passionate about empowering clients by helping them heal from past traumas, transform their sense of self and live out their truest identity. I believe in a person-centered, strengths-based approach to treatment. In our therapeutic relationship I operate through a collaborative lens and will work with you to discover new solutions to long standing problems. Therapy is an ongoing process; there are no quick fixes. In the therapeutic relationship, I will encourage, support and at times challenge you on your pathway towards lasting healing, growth and change.

I understand that every client is unique in their needs, perspectives, desires and challenges. Likewise, I believe that people are resilient, resourceful and capable of the change they desire. I draw from therapeutic modalities that best fit each client individually. The modalities which primarily inform my work include: Solution-Focused Brief Therapy, Narrative, Cognitive Behavioral and Family Systems therapy approaches. Throughout the course of treatment, I am likely to draw on ideas from one or more therapeutic methodologies. At times, I may even suggest "Growth Work" which are things to assist you in your growth that you can do at home, between sessions, to build on our work together. I will respect your uniqueness and diversity. I will work with you to clarify your goals and together we will work to identify concrete strategies you can utilize to improve your relationships, overcome challenges and bring about lasting change. I look forward to beginning this journey of discovery, healing and transformation with you.
I am a Licensed Marriage and Family Therapist with the State of North Carolina and South Carolina. I am an experienced Board Certified Telemental Health Provider (BC-TMH) and a Florida, Out-of-State Telemental Health Provider. In addition, I hold a Bachelor of Science degree in Criminal Justice, a Master's degree in Business Administration and a Master's in Marriage and Family Therapy.
Affiliations and Professional Associations

American Association of Marriage and Family Therapist (AAMFT)
North Carolina Association of Marriage and Family Therapy (NCAMFT)
South Carolina Association of Marriage and Family Therapy (SCAMFT)